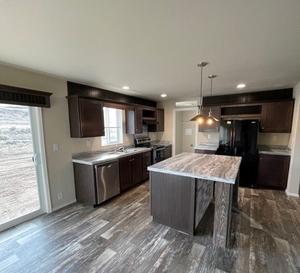 New affordable housing on the Duck Valley Indian Reservation
The Duck Valley Housing Authority is building 20 new single family homes on Tribal Trust Lands on the Duck Valley Indian Reservation near the Idaho Nevada border. This unique project is the first tax credit project in Nevada to be located on Native American Reservation lands and is only the second Nevada tax credit project to build single family homes.
The homes have two or three bedrooms and have large yards with a carport. A community center will provide meeting space, a pool table, playground, horseshoe pit and picnic facilities. All units except the manager unit will be supported with sliding scale rental assistance, making the homes suitable for low income families. Social activities and services will be provided to residents through the Shoshone-Paiute Tribal entities.
The Duck Valley Housing Authority is based in Owyhee, Nevada and has been in existence since 1963. The Authority was formed in coordination with the U.S. Department of Housing and Urban Development and the Shoshone-Paiute Tribes. Since 1963 the Authority has built 262 units for home owners and 76 rental units including the Crater View Apartments.