Housing Choice Vouchers, Also Known as Section 8 Vouchers, Provide Nevada Landlords an Opportunity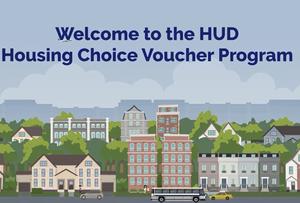 Becoming a Section 8 Landlord Presents Opportunities to Nevada Landlords
Across the country over two million elderly, disabled or low income families are able to obtain safe affordable housing with help from the Housing Choice Voucher (HCV) program of the U.S. Department of Housing and Urban Development (HUD). Here in Nevada more than 15,000 households are helped by the program. HCVs, also known as Section 8 vouchers, provide rental assistance that helps these low income families afford housing in the private market. The program is administered in Nevada by Reno Housing Authority in Reno-Sparks, Southern Nevada Housing Authority in the Las Vegas region, and the Nevada Rural Housing Authority across rural Nevada.
Benefits for landlords include the added timeliness and dependability of rent payments, free vacancy listing services and Housing Quality Inspections as well as the knowledge that you are helping your community by providing stable housing for low income families and the elderly.
Landlords charge the same rent to HCV tenants as to non-HCV tenants. The Housing Authority determines that a proposed rent is reasonable, i.e. not higher than similar units in the same region.
Some landlords are afraid that HCV tenants will be problem tenants, but in reality, HCV tenants are usually long-term stable tenants who stay for an average seven to eight years. There are no statistics showing that HCV tenants are more likely than any other tenant to damage units or not pay rent. Also, landlords can and should use the same screening criteria they would normally use for non-HCV tenants to screen prospective HCV tenants.
HCV tenants sign a one year rental agreement with the landlord, and are bound by the terms of the agreement. HCV tenants are subject to eviction under the terms of the lease just as a non-HCV tenant is.
Check out these websites for more information:
Reno Metro Area: Information for Section 8 Landlords, Reno Housing Authority
Las Vegas Metro Area: How Do You Become a Housing Choice Voucher Landlord, Southern Nevada Regional Housing Authority?
Balance of State: Landlord Portal at Nevada Rural Housing Authority.
United States Housing and Urban Development YouTube Video (7 1/2 minutes) and Basic Information for HCV Landlords.