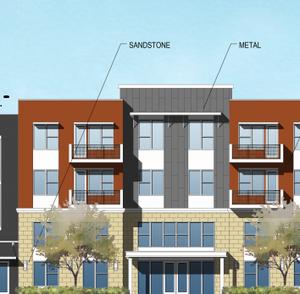 Vintage at the Crossings is Reno's newest senior property. Watch a time lapse of its progress at this link: Time Lapse Construction. The pet-friendly property will feature one and two bedroom apartments with microwave, dishwasher, washer and dryer and more.
Community amenities will include resident lounge with serving kitchen, state of the art fitness center, business center, game rooms with billiards table, formal dining room, art and craft room, and a premier movie theater.
The property is located under scenic Mt. Rose near the intersection of Old Virginia Street and Damonte Parkway. For more information or to get on the waiting list call 877-386-1777 or go to the website at Vintage at the Crossing.