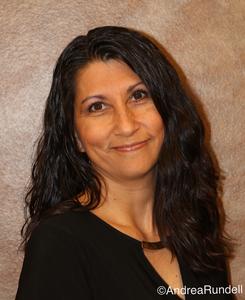 NVHousingSearch.org is grateful to have had support and involvement from the Nevada State Apartment Association (NVSAA) from our launch in 2014 and onward. Their feedback and perspective is very valuable as is the help with outreach. We welcome Susy Breckon, new executive manager of NVSAA, to the advisory board.
Congratulations on your new position as Director at the Nevada State Apartment Association. Can you tell us a little about your background?
I began my career in property management in 1999 as a leasing agent and moved on to assistant and property manager by 2001. I also ventured into Community Association Management and Military Housing. It was at Nellis Air Force Base where I truly developed a passion for our industry. Serving those who serve us…wow…what a privilege. Soon after, I had an opportunity to return to multifamily. My focus was on mentoring, educating and volunteering with NVSAA. When the opportunity presented itself to take the NVSAA to another level…I jumped in with both feet! As the Executive Director, my goal is to grow membership and education, increase our involvement on legislative issues and most importantly increase membership value.
How long have you lived in Nevada? What's your favorite aspect to living in Las Vegas?
I relocated from Ventura, CA in 1995 to take advantage of the lower cost of living. Quickly I realized the beauty of Nevada. We have everything from the mountains to the lake. Old mining ghost towns, quaint little towns with great main streets and Utah and Arizona a short distance away. And who else in the world can enjoy a staycation on the Las Vegas Strip!
What are the most important functions of the Nevada State Apartment Association?
The most important functions of the NVSAA are advocacy, education and community outreach. We monitor the legislature and local government/departments for initiatives that may impact our industry as well as our small business owners which make up a good percentage of our business partner membership. We keep our membership up to date on new products and services and offer education on topics relevant to our industry. Fair housing, building resident relationships and reviewing best practices in maintaining our communities are a few of our education offerings. Volunteerism, fundraising and raising awareness for causes in our communities is also a large focus for NVSAA. Our chosen charities are HomeAid of Southern Nevada and the Education Alliance of Washoe County. In 2016, we volunteered at the Core Academy Food Drive, participated in Project 150's and the Education Alliance of Washoe County's backpack/school supply drives, helped with maintenance and built a straw maze at The Farm and gathered 110 walkers for Making Strides Against Breast Cancer walk. Our goal for 2017 is our loftiest yet! $20,000 for our chosen charities and over 200 volunteer hours!
Could you tell us about some of the charitable organizations you are supporting at NVSAA?
HomeAid of Southern Nevada is an amazing charity! Their Outreach Program allow us the opportunity to partner with many organizations in support of the homeless. They organize service days that help with immediate needs of shelters and facilities. Programs include backpack drives, clean up days with painting and landscaping and hygiene kits assembly.
The Education Alliance of Washoe County supports academic achievement and workforce development for pre-school to college students.Our goal is to raise awareness as well as supplies for their annual backpack drive, teacher's warehouse and funds for their annual Walk for Education.
Our members love to volunteer and give back. Many of our members volunteer and advocate for many other charities as part of their business' initiatives to support our community. Many apartment communities hold annual blood drives with The American Red Cross and food drives for Three Square. Our management companies and business partners assist in building homes with Habitat for Humanity, donate time and supplies for painting schools in need as well as the Veteran's Village Thrift Store and last but not least, we participate in many walks to raise awareness.
What NVSAA events are coming up in the next few months?
We have some great events coming up! March brings our annual Market Trends event. We have scheduled national speakers who will present skill building as it relates to team management and leadership as well as an economist who will review 2017 economics as it relates to our industry and finally our lobbyist will review current bills introduced to this year's legislative session. In April we have our annual Fair Housing class which attracts 800 attendees! And finally in May we will offer CPR Certification classes through The American Heart Association just in time for pool season.